Profesionalna članarina za ProZ.com
Učinite da Put ProZ.com
radi
za vas
Dostupni su paketi usluga Standard i Plus
Napredujte.
Kao nezavisni prevodilac, želite li napredovati?
Napredujte brže sa ProZ.com članstvom.
---
Pretplata na ProZ.com predstavlja

pametnu poslovnu odluku

. Evo i zbog čega:
Kako je rekao jedan frilenser, ProZ.com "radi automatski kao marketinška alatka".
Vaš ProZ.com profil neprestano radi za vas...
I dok vi radite, vaš ProZ.com profil obavlja svoju funkciju. ProZ.com imenik je najveći i najdetaljniji u jezičkoj industriji i stotine poslodavaca ga svakodnevno koriste za angažovanje radnika. Klijenti i prevodioci se najčešće upoznaju preko stranica profila, a ne putem oglasa za posao.
I to nije sve.
Pogodnosti ProZ.com članstva
ProZ.com članovi upoznaju nove klijente 4 puta češće od onih koji nisu članovi

Članovi se pojavljuju pre svih onih koji nisu članovi u direktorijumu

Poslodavci koji postavljaju poslove vide procene prevoda prvo od članova

Članovi mogu da pošalju provene na poslove koji su samo za članove. Preko pola svih objava za poslove su ograničeni za ProZ.com članove najmanje za dvanaest sati.

Neprocenjiva procena rizika preko sistema Blue Board™ pomaže vam da izbegnete rad sa pogrešnim poslodavcem. Saznajte više

Da vide samo reklame koje se odnose na prevođenje

Budu domaćini okupljanja "powwows" (povremeni susreti korisnika sajta koji žive međusobno blizu).
Naprave timove

Lako kreiraju, šalju i prate fakture na mreži na ProZ.com. Saznajte više

Ekskluzivni pristup sadržaju i mogućnost povezivanja na ProZ.com virtuelnim konferencijama, najvećim okupljanima profesionalaca u industriji. Saznajte više

Članovima su dostupni popusti za razne ProZ.com treninge, kao i povremeni popusti na softver, alate i ProZ.com konferencije.

Pratite broj posetilaca profila.
ProZ.com je i globalna zajednica
Kontakti koje uspostavite sa kolegama od poverenja mogu dovesti do sjajnih stvari (i biti izvor novog posla). Prevodioci koriste Proz.com da se povežu sa kolegama iz profesije i da zajedno stvore nove poslove, prevodilačke organizacije, mreže, inicijative, usluge i događaje, preko interneta i lično. Održavanje prisustva na vodećem raskršću prevodilačke industrije vas može odvesti u smerovima koje niste mogli predvideti.
Više od 36.000 prevodilaca, tumača i prevodilačkih kompanija je prihvatilo ProZ.com profesionalne smernice. Objavljena je nova verzija smernica. Pogledajte profesionalne smernice ovde
Jedno profesionalno članstvo,
dva paketa koje možete da odaberete
Odaberite paket koji najbolje odgovara vašim potrebama. Uporedite karakteristike
Standard
godišnje
Kupite sada
Funkcije
Jednostavne uplate koje se ponavljaju
Nije naročito dobra cena: Stvarno?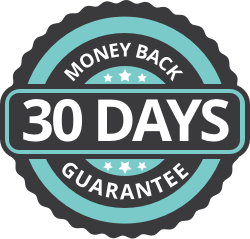 Plus
Kupite sada
Funkcije
Polja profila o identitetu i bezbednosti i potvrda
Biblioteka materijala treninga
"Paket" robe i usluga ProZ.com partnera
Prednost u kanalima prema klijentima van ProZ.com
Jednostavne uplate koje se ponavljaju

Možete da platite čekom, uplatnicom ili bankovnim transferom
Uporedite opcije servisnih paketa
Član
Besplatno
Standard
paket
Plus
paket

Istraživanje i pomoć oko termina

Fakturisanje na mreži

Funkcije povezivanja

Puna prednost visokog ranga portala ProZ.com na Google-u i drugim pretraživačima

Ekskluzivni pristup uslugama portala Proz.com preko aplikacije ProZ.com Mobile (iOS i Android)

Prioritetni rang u direktorijumu

Pristup poslovima samo za članove

Potpun pristup Blue Board™ tabli na ProZ.com sajtu

Kvote koje su prvo videli spoljni saradnici

Pratite broj posetilaca profila.
Da uživaju u periodičnim popustima na softver, alatke i ProZ.com konferencije
Da vide samo reklame koje se odnose na prevođenje
Ima pravo na popuste na razne vrste sesija za obuku na ProZ.com sajtu
Ekskluzivni
Lako učitavanje slika u forume
Neograničena lokalizacija slogana profila
Verification of native language
Dodata dimenzija vašem ProZ.com iskustvu
Polja profila o identitetu i bezbednosti i potvrda: pun pristup programu SecurePRO™ Pogledajte detalje
Pogledajte novo rangiranje svih poslodavaca po kategorijama u sistemu Blue Board Pogledajte detalje
Videoteka za pretplatnike na paket Plus sa više od 800 sati sadržaja Pretražite video zapise



+ $1,000 vrednost*

Detaljnija analitika posetioca profila


Alat za lokalizaciju namenjen klijentima i saradničkim kontaktima Pogledajte detalje
"Paket" robe i usluga ProZ.com partnera
Potpuna članarina za CafeTran Espresso (CAT alat) Pogledajte detalje



€80 vrednost

Članstvo u Translation Mastermind-u, zatvorenoj zajednici prevodilaca i tumača s ciljem upoznavanja krajnjih klijenata Pogledajte detalje



€39 vrednost

Besplatno preuzimanje IATE terminoloških paketa Henka Sandersona (dostupnih u 552 jezičke kombinacije) Pogledajte detalje



€5.50+ vrednost†

Besplatno preuzimanje terminoloških paketa Instituta za rečnike CJK (preko 160 glosara dostupnih u 4 jezičke kombinacije) Pogledajte detalje



€5.00+ vrednost‡

10 mesečnih kredita za TransPDF, brzu i pouzdanu alatku za profesionalce koji koriste XLIFF fajlove Pogledajte detalje



$60 vrednost

Uskoro će biti još novih stvari i servisa!
Prednosti klijentski kanala spoljašnjih u odnosu na ProZ.com
Vidžeti tržišta nezavisnih prevodioca i alati za umrežavanje Pogledajte detalje
Prioritetno pozicioniranje za udaljene (API) pretrage ProZ.com direktorijuma Pogledajte detalje
Profesionalno članstvo za TM-Town Pogledajte detalje



$144 vrednost

Procena interpretera i dodatni kanali za kontaktiranje klijenata za interpretere Pogledajte detalje
Ekskluzivne dodatne prednosti pretplatnika Plus paketa
Pun pristup opciji ProZ razgovora - stvarne prevodilačke priče fascinantnih ljudi Pogledajte detalje
Uklonite sve reklamne oglase sa celog sajta (i opciono pogledajte sve odjednom na posebno namenjenoj strani) Pogledajte detalje
* Ako ga kupite pojedinačno, ukupna cena video zapisa u okviru Plus paketa bi bila veća od 9.900 $.
† Cene terminoloških paketa se kreću od 5,50 € do 8,50 €. Postoji ograničenje od preuzimanje do 2 terminološka paketa tokom jednog perioda pretplate na Plus paket.
‡ Cene terminoloških paketa se kreću od 5,50 € do 8,50 €. Kao pretplatnik Plus paketa nemate ograničenje na broj terminoloških paketa koje možete da preuzmete.
Saznajte više o Plus paketu here.
---
Plus biblioteka sa video zapisima
Video zapisi za profesionalnu obuku po zahtevu
* Dostupno je samo pretplatnicima Plus paketa
Neograničen pregled na hiljade sati sadržaja.
Pretražite video zapise koje želite da pogledate sada, ili ih označite da kasnije mogli lakše da ih pogledate.
Ocenite i pretražite video zapise osoba sa najvišim ocenama.
Lako pristupite video zapisima koje ste već pogledali u vašoj istoriju video zapisa.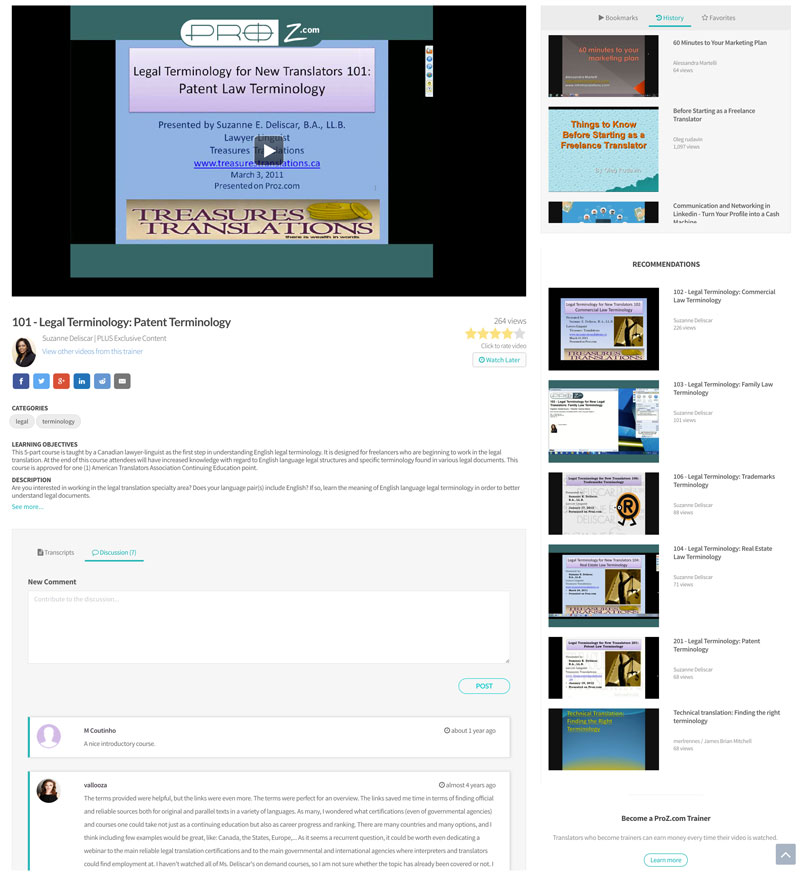 Tim sajta ProZ.com je ovde da bi vam služio.
Hvala što ste uzeli u obzir investiciju u nezavisan posao pomoću ProZ.com članstva.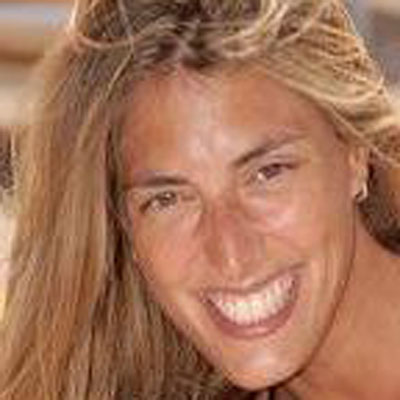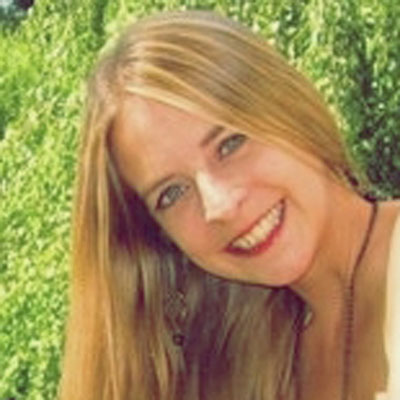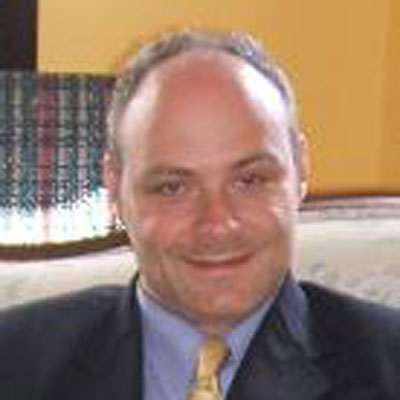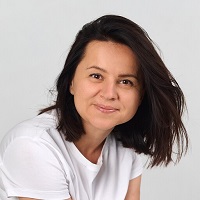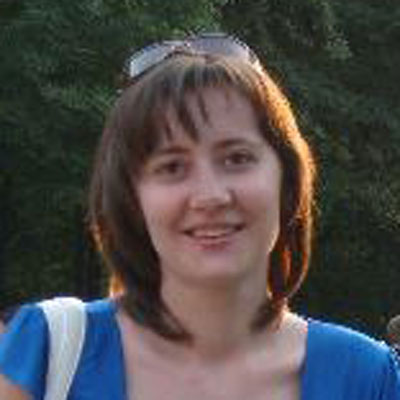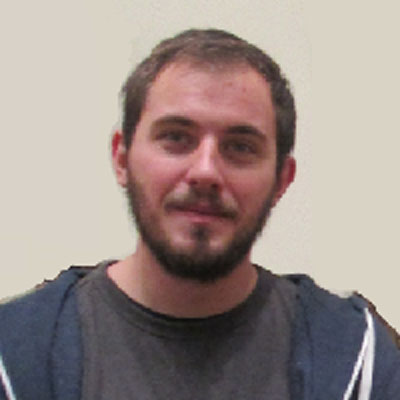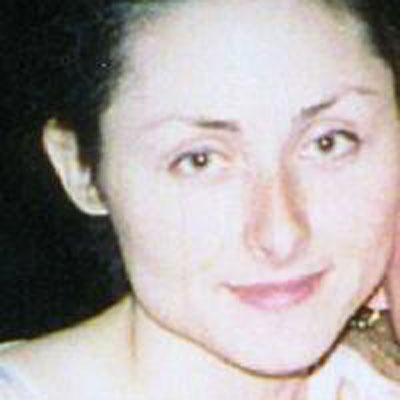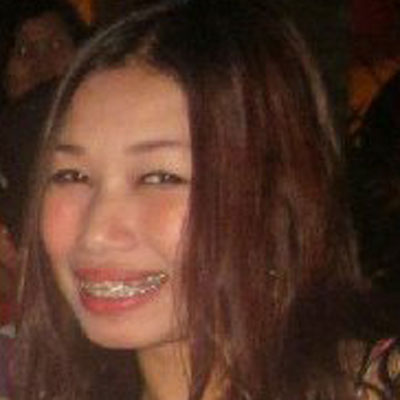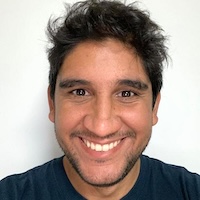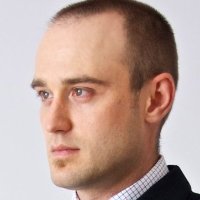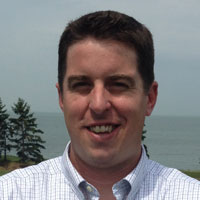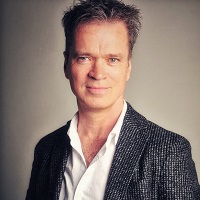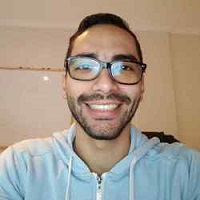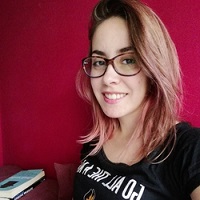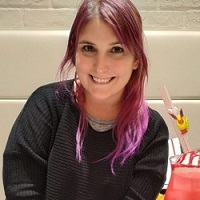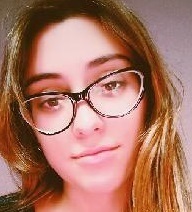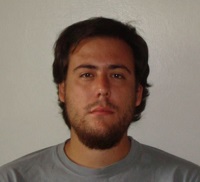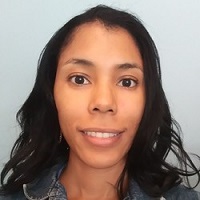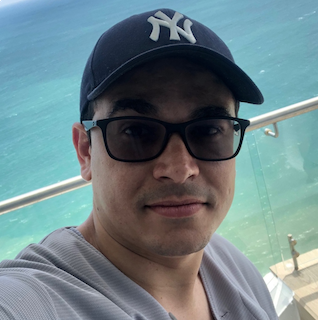 Pitanja?
Nemojte oklevati da nam se obratite. Bićemo srećni što možemo da vam pomognemo!

+1-315-463-7323
Copyright © 1999-2021 ProZ.com - Sva prava su zadržana. Privatnost