Services
Translation, Editing/proofreading, Website localization, Software localization, Voiceover (dubbing), Subtitling, MT post-editing, Transcription, Transcreation
Languages
engleski na japanski, japanski na engleski
Specializes in
Računovodstvo, Sport / fitnes / rekreacija, IT (informacione tehnologije), and 7 more.
Hopefully she'll be more responsive when queries arise in a project.
It is a pleasure working with Akiko. She always delivers translations on time, and she is a very professional translator. I strongly recommend her! Thank you Akiko for all the work! :)

Akiko Miura
(this provider)
Thsnk you Kelly-san for your great support all the time. I am always happy to work with you
It's been a pleasure working with Akiko. She's a very professional and reliable translator. Thank you for your work, Akiko! :)

Akiko Miura
(this provider)
Always happy to work with Loc At Heart. Interesting project, prompt support and payment
Very reliable and responsive translator, extremely rigorous work - it's a real pleasure working with Akiko!
Kateryna Volobuieva
Nov 03, 2017
Average WWA rating given: 5.00
(2 entries)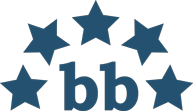 TermSeek Inc. / Lingotek
Avg. LWA :
4.7
(18 entries)
We always have high quality translation and editing from Akiko, and always on time. Great translator, very reliable. Strongly recommended!
Sarah Williams
(TradOnline)
Apr 27, 2017
Akiko is a pleasure to work with and has helped us out with many a complex project! She is rapid and reliable, would definitely recommend her.
Koushik Jana
(independent)
Jan 13, 2014
Great Experienced translator, high quality. Very responsible and trusted
Outsourcer feedback
(Those who did not leave a comment)
There is no other feedback to show at this time.